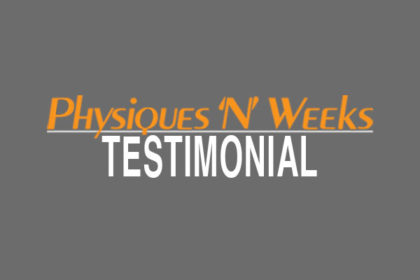 My experience training with Jason Goodrich was probably on of the most gratifying experiences in my life. Through Jasons personal training program I was educated and motivated from the get go. He believes in you when you don't believe in yourself. You'll accomplish things you thought you couldn't do and you will break down the walls of self doubt.
Along with a great diet plan and a dynamic work out routine, I was able to drop 81 lbs in three months. It's now been almost one year since I started training with Physiques N Weeks and I've lost a total of 155 lbs . I still use the lessons I learned about dieting and exercise daily.
This program works and I'm living proof . It really did save my life .