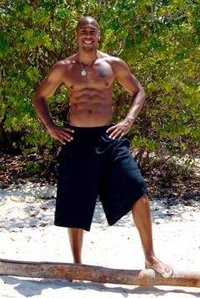 I created PHYSIQUES'N'WEEKS from a dedication to helping people reach their lifestyle fitness goals. Having general management experience from a major fitness chain, I developed my business concept so that everyone has the opportunity to realize their true potential of achieving health and fitness.
I am insured and certified through N.A.S.M., A.C.E., NHE, and TRX. My degrees include both a BA and Masters in Exercise Science and Physiology.  I have worked with a vast amount of clientele ranging from young children to special populations.
It is my belief that everyone can benefit from exercise and sound nutrition. Through my experience and knowledge, let's start the journey towards a healthier and happier YOU! Your Physique transformation begins now!
My training and consulting has included the following :
MTV's MADE Series: Featured personal trainer
SUBWAY'S GET FIT Challenge: Winning client and trainer
Olympic Gold and Bronze medalist Debbie Ferguson'Mckenzie
Hired by former NBA All-Star Tim Hardaway as Strength and Conditioning coach for Florida Pit Bulls (ABA)
Raja Bell (NBA-Utah Jazz)
Coby Bell (Actor-Burn Notice/The Game/Third Watch)
Vanessa Ferbeyere (Ms. Hooter's International Miami/Miami Dolphins cheerleader)